Frequently asked liposuction questions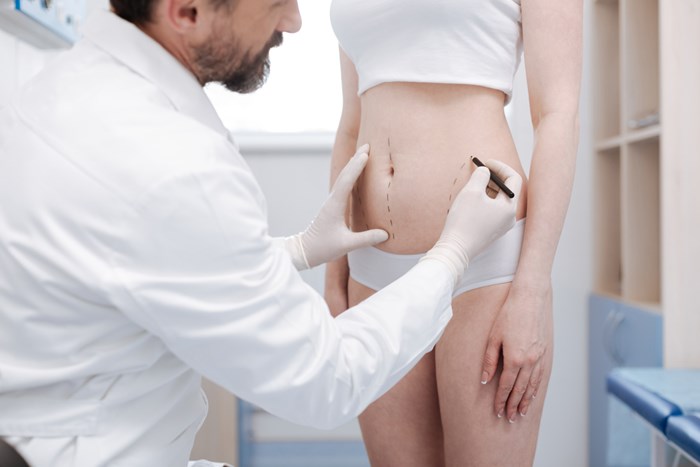 Did you know that
liposuction
is the second most common plastic surgery procedure in the United States? According to the
latest statistics
from the American Society of Plastic Surgeons, the only plastic surgery treatment that is more popular than liposuction is
breast augmentation
.
And it's no surprise that liposuction is so popular. Liposuction procedures can help boost confidence by eliminating stubborn areas of fat that never seem to go away no matter how much you diet or exercise.
Despite its growing popularity, many prospective patients don't know much about the procedure. These are some of the most common questions that patients have about this treatment.
What does liposuction commonly look like?
There are a few different types of liposuction available. Each technique has its merits and having an open conversation with a board-certified plastic surgeon will help determine which is right for you.
However, almost all liposuction methods involve safely and carefully infiltrating a solution of saline, epinephrine and lidocaine into the fat prior to aspirating/sucking out the fat. This standard of care applies to just about all liposuction cases.
The more common type of liposuction is power-assisted liposuction, which involves the insertion of a very small, thin tube called a cannula to break apart the fat by vibrating very rapidly. The fat is then suctioned from the body. This is typically a quicker and more precise method of liposuction.
Is liposuction surgery safe?
Like all surgical procedures, there are some risks associated with each of the liposuction mentioned above. During your consultation, your surgeon will be able to fully layout any risks for the type of liposuction you choose.
Generally speaking, however, liposuction is considered a safe procedure, and if you follow your post-op instructions closely, there are rarely any serious complications.
How do I choose a plastic surgeon for my procedure?
Googling "liposuction near me" or "Seattle liposuction" will return a list of liposuction surgeons in your area, but because this is such a personal and important experience, investing time and effort in finding the right surgeon is wise.
At a minimum, you should always seek out plastic surgeons who are board certified by the American Board of Plastic Surgery and have met the standards required for membership in the American Society of Plastic Surgeons. Meeting these standards means these surgeons have undergone extensive training and passed rigorous testing in order to practice their craft.
Choosing a plastic surgeon is also a highly personal decision. It's important for you to feel safe and comfortable and with the surgeon you choose, so don't be afraid to schedule consultations with different doctors to find the right "fit" for you.
Another important thing to consider is aesthetics. Each surgeon will have his or her own style of body sculpting. Be sure to look at before and after galleries to gain an understanding of how a surgeon will handle your body shape.
How long will it take to recover?
Recovery varies from one person to the next, but in general, most people can return to desk work and light activities within a week or so after treatment. You may experience swelling and discomfort for a bit longer than this, and you will be advised not to perform any strenuous exercise for at least a month.
It's important to follow all post-op guidelines closely to minimize recovery time and prevent any complications from arising.
Will I be in pain after the procedure?
Liposuction is a surgical procedure, so there will be some swelling, pain and discomfort in the first few days of your recovery. Most people report feeling post-op pain up to four or five days, but it subsides quickly, and any lingering discomfort can be managed easily.
Next steps on your liposuction journey
More and more patients are choosing liposuction to attain the sleek and sexy figure they've always wanted. If you want to know more about liposuction or want to see if it's the right cosmetic procedure for you, schedule a consultation with an ASPS member surgeon near you.
The views expressed in this blog are those of the author and do not necessarily reflect the opinions of the American Society of Plastic Surgeons.
https://www.plasticsurgery.org/news/blog/frequently-asked-liposuction-questions?utm_source=Adestra&utm_medium=email&utm_campaign=Social%20Daily%20Digest_12.19.19&utm_term=Varies&utm_content=Get%20the%20answers%20to%20some%20of%20the%20most%20common%20questions%20that%20patients%20have%20about%20liposuction